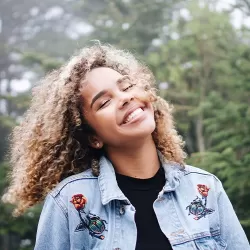 At Mansfield Miracles, we are devoted to providing the full range of gynecologic services. Our providers and staff are concerned with the health care needs of all women throughout their life cycle. Having a regular gynecological exam is a key part of your health care maintenance.
We provide a full range of gynecological care at our Mansfield Miracles medical office located in the Professional Building of the Methodist Mansfield Medical Center in Mansfield, Texas.
Our gynecological services including routine exams, pre-conceptual counseling, pap smear evaluation, STD screening, birth control counseling, the evaluation of abnormal menstrual cycles, PMS treatment, menopause care, and other areas in women's health.
Contraceptive Management
Birth Control Pills
Injectable Birth Control
Transdermal Birth Control
IUD (with and without hormones)
Permanent Birth Control
HPV Vaccinations
The FDA has recently approved Gardasil, a vaccination for HPV for all female patients aged 9 through 26 regardless of their HPV status.
Sexually Transmitted Disease Screening
HPV, chlamydia, and herpes are the most common sexually transmitted diseases today. HPV (human papilloma virus), chlamydia, and gonorrhea can be screened at the time of pap smear. Syphilis, HIV, and less common potentially sexually transmitted diseases (hepatitis B and C) must be screened by blood testing. 
Consent is required for HIV testing. All results are kept in the strictest confidence in compliance with federal statutes. Herpes testing is easiest if a sore is present, but tests for antibodies (immunity) are available, and can tell us if you have ever come into contact with the virus. Call the office for testing or if you have specific concerns.
Management of the Menopause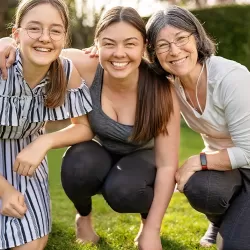 Menopause is something that all women have to look forward to. It is a process, a transition, not a switch that turns on one day. There are many issues facing a woman during this time. Hot flashes, abnormal bleeding, sexual changes, ostepoprosis prevention and treatment, hormone replacement, sleep disturbances are among the most troublesome. 
Sounds like a laundry list of problems, but for many people it is also a time of liberation. No more periods, PMS, children gone from home, a time to rediscover or reinvent your relationship one on one with your significant other. Dr. Daum is well versed in dealing with all the issues you might face during your transition. He has spoken locally about the treatment and prevention of osteoprosis. 
Such controversial issues as hormone replacement are discussed and a mutually acceptable solution will be found. Use of herbal supplements may well fit into your own individual plan for your transition to the best third of your life. Call and make an appointment to discuss these and other issues.
Evaluation of Abnormal Bleeding
Abnormal periods usually can be divided into hormonal causes and structural problems. Hormonal causes are common in teens and perimenopausal women. These problems occur in women with a normal uterus and can usually be managed with correction of the underlying hormonal problem. This may mean periodic hormone supplements, or perhaps the use of birth control pills. 
Hormonal problems may be a one time problem, or may require recurring treatment. Women with structural uterine problems will usually be detected by examination or by sonography. The most common problems are uterine fibroids and polyps within the lining of the uterus. Treatment of these problems depends on the goals of the individual woman. Hysteroscopy can remove polyps and some uterine fibroids. 
Either laparoscopic or open abdominal surgery can remove fibroids deep in the muscle of the uterus. If childbearing is complete and a final solution is desired, laparoscopic supracervical hysterectomy can be performed with minimal pain. Hospital time is either day surgery or one night stay. Return to work is within 2 weeks. Sex can be resumed at 2 weeks as well. This new innovation in hysterectomy should be offered to all women requiring hysterectomy. 
Uterine Artery Embolization is a procedure performed by the Radiologist. In this procedure very 12pt spheres are injected into the uterine arteries to attempt to starve the fibroids of blood flow. Reduction in size of fibroids is accomplished. Symptoms improve, but new fibroids may grow until menopause. Pregnancy is possible after this procedure, but would be considered high risk. 
Endometrial ablation is a procedure which attempts to destroy the bleeding part of the uterus. The procedure is performed in day surgery through the vagina. Success is somewhat variable but most women will either have no more periods or have their bleeding reduced to a few days of panty-liners. Treatment of abnormal bleeding needs to be individualized, and thoroughly evaluated before deciding which option is right for you. We offer and are experienced at all options for treatment.