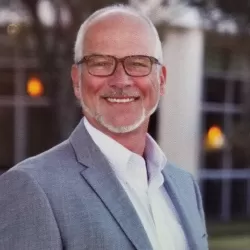 The staff at Mansfield Miracles and Dr. Paul Daum, M.D. are dedicated to providing outstanding care and individual attention to our patients in all aspects of Women's Health and OB/GYN care, including pregnancies, infertility, adolescent medicine, menopause, infertility, family planning, and more. 
Mansfield Miracles is a well established and respected Obstetrics and Gynecology office located at the Methodist Mansfield Medical Center. We are proud to bring our OB/GYN practice to such a quality medical facility and provide the best women's health care in Mansfield, Texas and the Dallas / Fort Worth area!
Care Philosophy
Compassionate, progressive, one on one care for women of all ages is our philosophy. Minimally invasive gynecologic surgery is emphasized. Both low and high risk pregnancies are welcome. I want to be your doctor for life.


Specialties
Obstetrics and Gynecology, basic infertility, ultrasound


Insurance and Hospital Affiliations
Most HMO and PPO insurances accepted, Aetna Medicaid. Call our office for more info.